Filter cartridges | Dust removal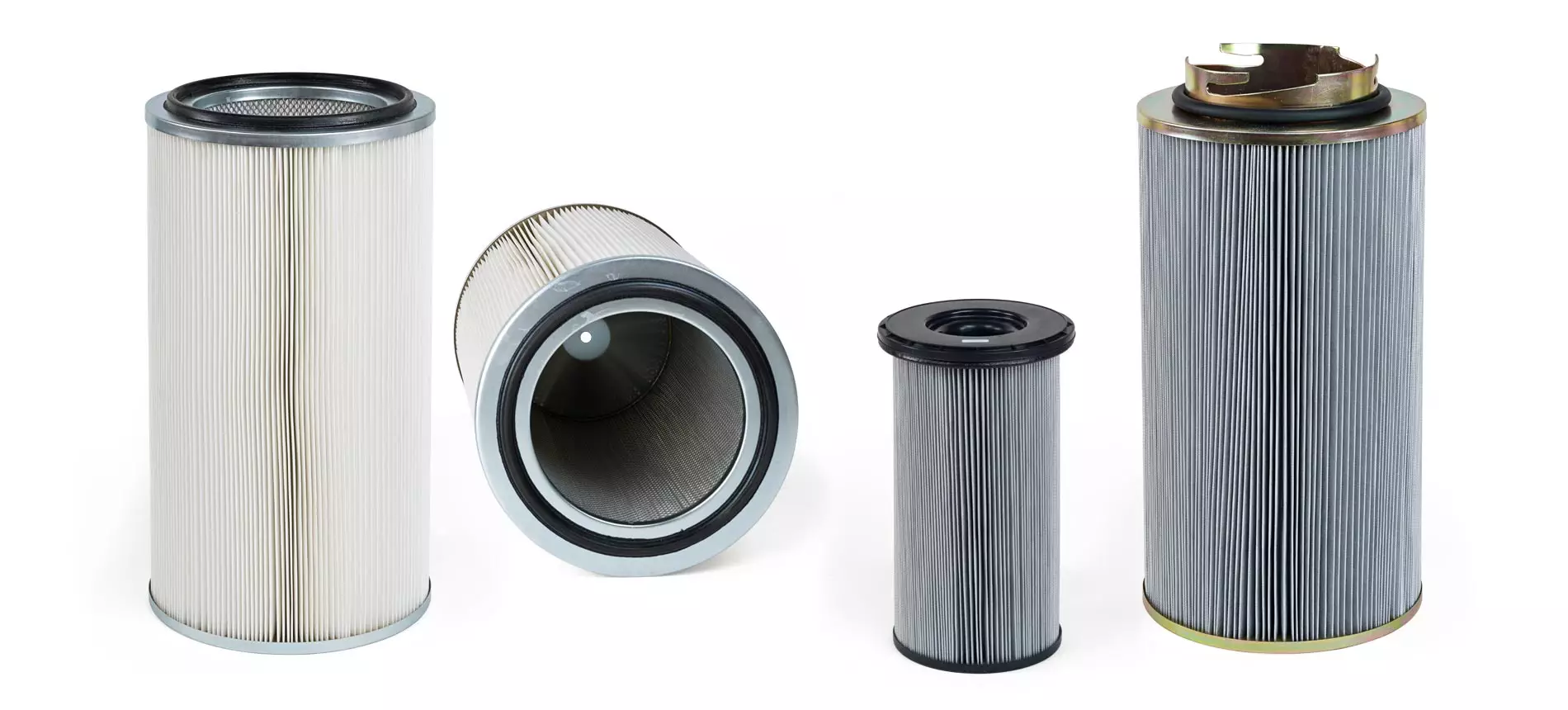 Filter cartridges are primarily used in processing operations that involve large amounts of dust, such as sandblasting, powder coating, and the processing of chalk, dairy products, and cement. Thanks to their cylindrical design, filter cartridges are compact and extremely effective.
Depending on the project, filter sleeves made of stable materials (such as needle felt) or flat filters can also be used to collect large volumes of dust.
These filters come in numerous shapes and designs. We'll therefore need some more detailed information on your project.

Feel free to contact us for questions on filters