Bag filters are mainly used for the treatment of indoor air. Depending on the filter grade, they can be used as pre-filters or post-filters in ventilation and air-conditioning systems to separate fine and coarse dust. Bag style filter media can hold large quantities of dust during small drops in the initial pressure. These filters are vital for minimizing health risks and ensuring the best possible working or production conditions.
Size indication: e.g., 592 x 287 x 600 -> W x H x D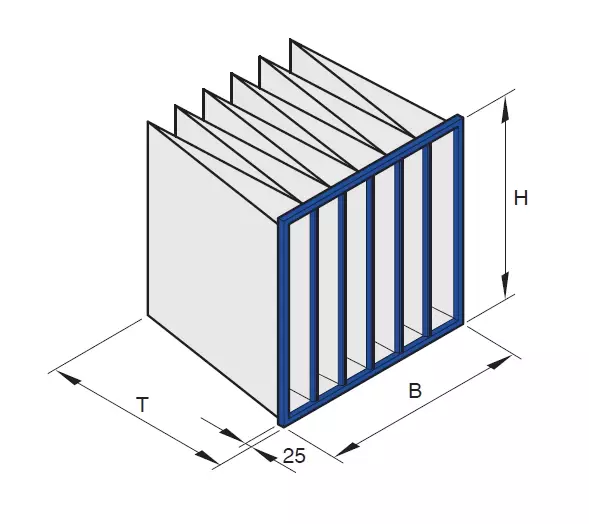 Order in bulk and pay less.
Discounts:
20-59 pieces: 5% discount
60 or more pieces: 10% discount